If you are struggling to understand what is happening with a young person, the Young Hearts & Minds event, which comes to Belfast Waterfront on 27th & 28th June may answer some of your questions. This two-day event will bring together experts from Northern Ireland and beyond to explore some of the critical factors involved in children & young people's mental health. Tickets are available now: https://bit.ly/2rGmwTq
Investors in People
New Life Counselling has been awarded accreditation against the Investors in People Standard, demonstrating their commitment to high performance through good people management. We have maintained this status since 2012 and following a recent assessment we are delighted to have maintained our accreditation.
New Life Counselling has two offices; Ardoyne Road and Bloomfield Avenue in Belfast. We employ 34 staff, 25 casual staff and 8 volunteer Counsellors.
Investors in People is the international standard for people management, defining what it takes to lead, support and manage people effectively to achieve sustainable results. Underpinning the Standard is the Investors in People framework, reflecting the latest workplace trends, essential skills and effective structures required to outperform in any industry. Investors in People enables organisations to benchmark against the best in the business on an international scale.
Paul Devoy, Head of Investors in People, said: "We'd like to congratulate New Life Counselling, Investors in People accreditation is the sign of a great employer, an outperforming place to work and a clear commitment to success. New Life Counselling should be extremely proud of their achievement."
Purple Picnic Fun!!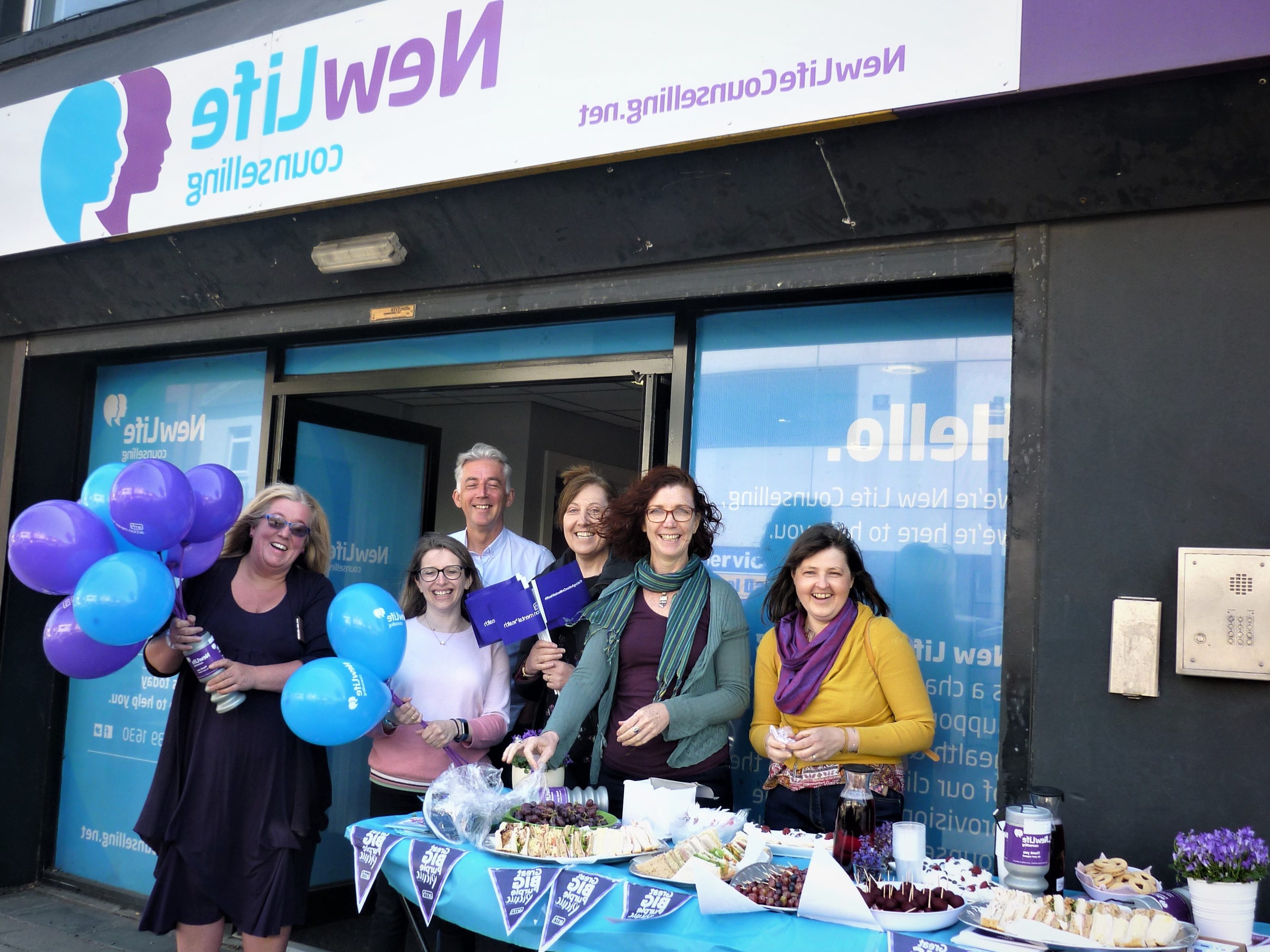 Today Staff from New Life Counselling Healthy Living Centre on the Newtownards Road Belfast organised a Purple Picnic event to mark  mental health awareness week.  Purple Picnics are being promoted by Action Mental Health to encourage people to become more aware of the 5 ways to well being to support people to look after their emotional health. New Life Counselling and Action Mental Health recently formed a group structure to improve services for people needing emotional and mental health support throughout NI.
The Take 5 ways to wellbeing are:
Give
Connect
Be Active
Take Notice
Keep Learning