New Life Counselling is a charity, and we welcome donations to support our work.  Should you be in a position to arrange a fundraiser in support of New Life Counselling please have a chat with Astrid Conville, who may be able to offer you advice and support — 9039 1630 or by emailing info@newlifecounselling.net.
---
EasyFundraising Purchase Donations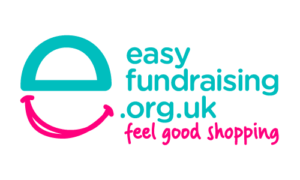 Did you know you can shop and raise money for New Life Counselling?  It really is easy and costs you nothing.  Many retailers give a donation to charity if you shop with them viawww.easyfundraising.org.uk.  Just visit the website, sign up and ask that donations are made to New Life Counselling.  Every time you shop with a retailer via easyfundraising they make a donation to New Life Counselling …. and it really doesn't cost you a penny.
Making a Regular Donation
Another means of donating to New Life Counselling may be that you may like to support us through regular bank transfer, called a Standing Order, and by Gift Aiding your buy cialis donation if you are a UK tax payer which allows us to reclaim the tax you have already paid on the amount.

Text Donations
Fundraising for New Life Counselling just got a whole lot easier – you can TEXT your donations thanks to Just Text Giving and Vodafone.  Simply text NLCS13 followed by the amount you wish to donate (£2/£5/£10) to 70070 to donate to New Life Counselling and make a difference to the lives of others.

JustGiving One Off or Monthly Donation
Making a one time donation or setting up a monthly donation to New Life Counselling via Justgiving is quick and easy, and you can pay using either your credit or debit card or with Paypal – simply Click Here to be taken to our Justgiving Donation page.
Leaving A Lasting Legacy
Your Will is one of the most important documents you'll ever write. When it comes to writing your Will you'll want to consider family and friends first. After making a provision for them we hope you'll consider investing in the emotional health and wellbeing of future generations across Northern Ireland, through leaving part of your estate to New Life Counselling.
Together we can create a forward thinking Northern Ireland of emotionally resilient people.